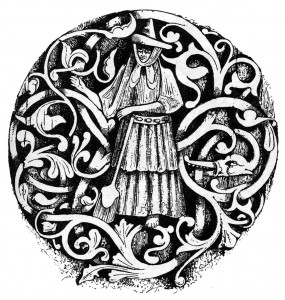 Now you can learn about the older ways of Witchcraft in the comfort and privacy of your own home. Learn the ancient wisdom and knowledge preserved and passed on by our ancestors. Learn about the Witches' Goddess and God, the Underworld, the Watchers, the importance of the Full Moon, the dance of the seasonal tides, the power of ritual, magic and more!
This is a home study course sent monthly via email on the foundational concepts of Witchcraft and the Old Ways as taught by Raven Grimassi and Stephanie Taylor-Grimassi. This course is focused on the ancient roots of Witchcraft that preexist the origins of modern Witchcraft and Wicca. The student is taught the foundational concepts incorporated into a system for contemporary practice.
The curriculum includes techniques for self-empowerment, Nature veneration, ritual & magical arts, and the study of authentic forms of the associated occult arts. This course may be started at any time. Each lesson is $35.00 per month for 13 months. Pay with monthly PayPal Subscription or with monthly credit card payments.