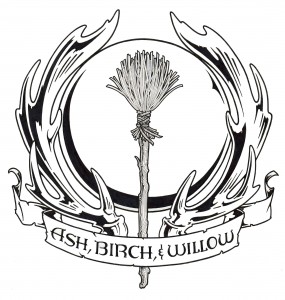 This Course of Study is designed for people who want to practice a complete system of Witchcraft. It is for beginners and advanced.
The Course of Study offered to you is, in essence, an "outer-court" training for the Ash, Birch and Willow Tradition. It consists of nine monthly lessons that introduce you to the core and central teachings of Ash, Birch and Willow (ABW). These include an overview of such topics as:
1 . The view and role of Deity
2 . The ritual structure of ABW (altar setup, circle casting, tools, etc)
3 . The seasonal rites
4 . The lunar rites
5 . Magical training and the Occult Arts
6 . Non-material realms of existence
7 . Spirits, faeries, and other beings
8 . Inner Mystery Teachings
9 . Ethics and codes of conduct
ABW is a spiritual practice of Witchcraft that also includes a magical system. It is a system that is intimately linked to the living cycles of nature and the divine emanation therein. This course Is offered for enrollment once a year. Each lesson is $35.00 per month for 9 months, plus a one time $10 registration fee. No scholarships are available at this time.
Registration will be open in the Spring of 2018 with lessons beginning in April 2018